Quality Drain Cleaning and Sewer Services in Greeley, Loveland, Fort Collins as well as Larimer and Weld Counties.
PLEASE CALL US FOR A FREE INSPECTION AND QUOTE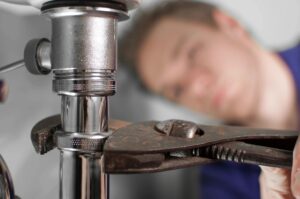 We've been providing drain cleaning services in Greeley CO. for many years and are proud of  the reputation we've earned.  Drain cleaning is not always as easy some people would assume that it is.  Using a plunger in your kitchen sink, or sticking down external drains will occasionally be effective but if you've got a mixture of grease and hair and mixtures of other thngs, it simply is just not enough.  Sometimes, messing with blocked drains when you do not know exactly what you are doing can do more harm than good. There are certain drain cleaners that can be harmful to your pipes and a plunger will only be effective if the clog is a minor one.
When we come in, we use the finest equipment available and clean your pipes without doing any harm and clean everything out of there so they are clear and clean.  If you have not been successful in unclogging a drain please consider us in the future for drain cleaning services.  We are a local family run company and treat all clients like we'd like to be treated.
Call us today at (970) 573-9132 for a free inspection and quote on any of our services!