Quality Drain Cleaing and Sewer Services in  Greeley, Loveland, Fort Collins as well as Larimer and Weld Counties.
PLEASE CALL US FOR A FREE INSPECTION AND QUOTE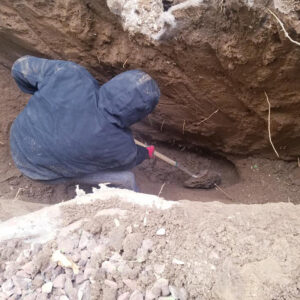 Reliable Rooter Service, LLC, is a locally owned, licensed, bonded and insured company ready to remedy all of your minor plumbing needs in Greeley, Loveland or Fort Collins, CO. Call us today and ask for a free quote on any of our services.
Garbage disposals
Inoperable garbage disposals can usually be corrected quickly and easily. Occasionally, a broken seal or faulty wiring requires the replacement of your garbage disposal system. Reliable Rooter Service provides expert garbage disposal repairs and replacements.
Faucet Replacement
There's a lot that goes in to removing and replacing your faucet. You want to ensure that all seams are properly sealed to prevent leaks. If you are ready to have a new faucet installed, call Reliable Rooter Service.
Leaky faucets
Drips and drops that fall from your faucet can run up your monthly water bill. Leaky faucets are typically the result of a minor issue and can be easily remedied. If you're hearing the drip, drip, drip of the faucet, call us today for a free repair quote.
Sewer cleaning
Is your sewer system clogged or have you noticed an odor emanating from the toilet? Call Reliable Rooter Service for prompt sewer cleaning service in Greeley, CO.
Drain cleaning
Sinks can easily become clogged with hair, food, grease and other debris. Drains that are clogged close to the sink hole are quickly repaired but deeper clogs are tough and can cause major plumbing issues.
Sewer inspections
New homeowners, before you move in, have your sewer system inspected by Reliable Rooter Service. We will inform you of any potentially hazardous conditions before you find out the hard way.
Sewer pipe locating
Before you go digging around in the yard, it is vital to know where all underground pipes and lines are. Reliable Rooter Service offers underground sewer pipe locating so you can avoid it when working in the yard.
Call us today at (970) 573-9132 for a free inspection and quote on any of our services!