DON'T RISK A FAULTY INSTALLATION
WE PERFORM RELIABLE SEWER LINE INSTALLATIONS IN THE GREELEY, CO AREA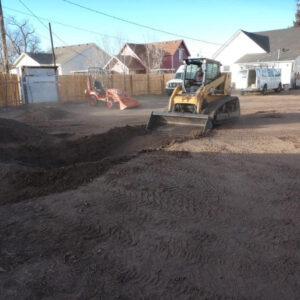 Your sewer line is responsible for transporting waste outside your house. If this line is installed incorrectly, you could face costly-and unsightly-damage later on. Reliable Rooter Service performs both residential and commercial sewer line installations in the Greeley, CO area. We'll make sure your line is installed properly and built to last.
Call 970-573-9132 now to learn more about sewer line installations in the Greeley, CO area. An experienced plumber will be happy to answer your questions.
3 REASONS TO TRUST YOUR SEWER LINE WORK TO RELIABLE ROOTER SERVICE
Reliable Rooter Service knows how important your sewer line is to your home. You can trust us to perform a proper installation because:
We have over 16 years of experience installing commercial and residential sewer lines.
We're licensed, bonded and insured in the state of Colorado.
We take pride in our work and our reputation in the Greeley community. We treat every client like a neighbor.
Call us today at (970) 573-9132 for a free inspection and quote on any of our services!