DON'T LET A CLOG DRAIN YOUR BANK ACCOUNT
SEWER CLEANING AND INSPECTION SERVICES IN GREELEY, LOVELAND, AND FORT COLLINS, CO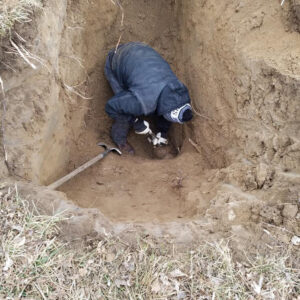 Are you noticing a foul smell coming from your toilet? Do you see puddles of water around your home's exterior? You are likely facing a sewer line issue. Reliable Rooter Service will check your sewer line to determine the cause of the issue. We are trained to perform sewer line inspections and replacements. Trust our experienced plumbers to assess the condition of your sewer line and figure out a solution to the problem.
Don't wait to find a fix – sewer line issues can get expensive and messy. Call Reliable Rooter Service right now to arrange a time for your sewer line inspection or cleaning.
Prompt attention from the right crew
Over time, sewer lines can become clogged from debris. Reliable Rooter Service will use the proper equipment to tackle the clog effectively. We'll find a way to:
Pinpoint the exact location of the clog within the sewer line
Reach the clog easily using a drain snake or other preferred method
Remove the clog from the sewer line without any further damage
Pay attention to what your home is telling you. If you notice odd smells in your bathroom, loud gurgling sounds or puddles around your home, you need to call a trusted plumber as soon as possible. Contact Reliable Rooter Service right now for prompt sewer line cleaning in Greeley, Loveland, and Fort Collins CO.
Call us today at (970) 573-9132 for a free inspection and quote on any of our services!